Department of Town Planning, Arunachal Pradesh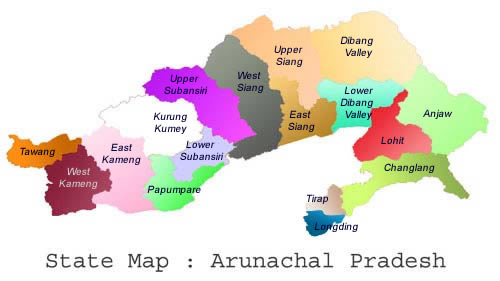 The Department of Town Planning in the State was established at Arunachal Pradesh in the year 2005 with the main purpose of promoting planned physical development of urban and rural areas. The activities of the department have been multifarious. Department of Town Planning is headed by Director of Town Planner who is appointed under Sub Section (3) of Section 3 the Arunachal Pradesh Urban and Country Planning Act 2007. The role of Town Planning Department is statutory under the Urban & Country Planning Act, 2007 and advisory in nature for all the developmental activities under the other relevant Acts, Regulations/Byelaws/Rules framed under them applicable in the State of Arunachal Pradesh.


It is a physical planning and development control department for the State of Arunachal Pradesh, with an objective;
To frame policies in matters relating to Planning, Development and use of rural and urban land in the State, and to perform such other functions as the State Government may, from time to time, assign to the State Urban and Country Planning Board etc.
To encourage planned and systematic urban and rural growth in a comprehensive manner and to stop haphazard constructions.
To make optimum use of precious urban land.
To create conducive conditions for encouraging planned constructions and to Implementation of Arunachal Pradesh Building Bye Laws 2010.
To plan for creating essential urban infrastructure.
To prepare interim Development Plan
To prepare comprehensive Development Plan, Outline Development Plans/Zoning plans, Traffic & Transportation Plan - For all the Notified Planning areas.